---
---
THE WOODWORKING REVOLUTION IS HERE!
Ever wish there was an easy and fun way to practice your woodworking skills?
Wouldn't it be awesome to practice on a small scale while still being able to create amazing woodworking designs with a lightweight portable machine?
Introducing the DIY Portable Mini-Lathe! This Mini Lathe is a professional low noise portable small scale drill that can carve high precision designs with a controllable and continuous carving flow. 
It's great for practicing your woodworking skills. It is beginner friendly and can be used by a beginner or advanced craftsman.
Made from high-quality stainless steel, it is very durable and lightweight so it lasts a lifetime. It can be used for a variety of uses such as polishing, whittling, molding, cutting, etc., and comes with a wide range of speeds for all types of woodworking projects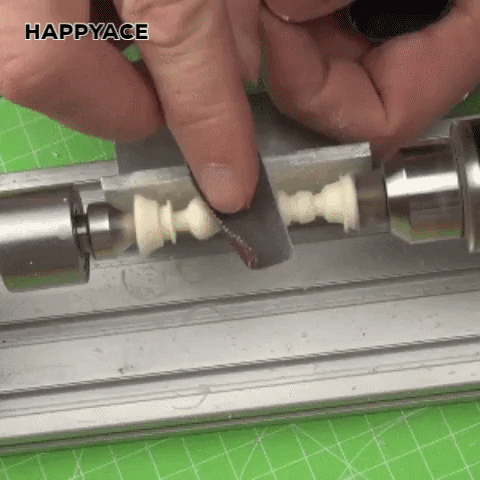 PRODUCT BENEFITS:
Universal Usage:

 

Designed for home DIY enthusiasts, woodworking, carving, and much more!
Super Precise:

 

High-precision, stability, low noise, aluminum alloy materials, CNC machining
Power Levels:

 

With 7 levels of power, you can adjust the rotating speed easily to meet different cutting speed. It even has a transparent plexiglass shield and convection cooling holes to prevent overheating.
High-Quality: Forged with a thick aluminum alloy base and pure steel structure drill chuck. It's highly durable and will not get easily damaged if dropped.
Very Fast: The super large torque ball bearing motor allows a maximum rotating speed up to 7000RPM providing ultra strong cutting power with low noise. You can use it in the comfort of your own home!
Portable:

 

Easy to install and operate all while being tiny enough to carry around.
PRODUCT SPECIFICATIONS: 
For the tradesman or the weekend woodworker, the Premium Mini Lathe Set is designed to give you greater power and accuracy. Even the hardest woods are no problem as the Lathe set has plenty of power. 
It is suitable to the Prayer beads in a round shape, olive shape, and un-regular shapes or special shapes. Holing depth can be regulated and adjustment.
PACKAGE INCLUDES:
1 x High Power Mini-Lathe
1 x Power Adapter (US/EU Plug)
4 x Fine Diamond Sand Fixing Pins
1 x Coarse Sand Fixing Needle
Specification
Power: 96W

Voltage: DC 12 - 24V

Chuck clamping range: 0.6 - 6mm

Speed: 4000 - 8000 RPM seven-speed control power supply

Theoretical maximum clamping length: 180mm

The theory of maximum turning diameter: 70 mm
---